A COURT IS BORN...
Kevin and Jeanie originally started playing Pickleball at Monument Valley Park in the summer of 2018.  When the time changed and it started getting darker earlier, we moved to John Venezia's Park because they had lighted courts.  When fall came and it started getting colder, Kevin exclaimed while playing one 32 degree evening, "I'm going to install a Pickleball Court in our warehouse."  Thus, a court was built in December of 2018 after 300+ man-hours by Kevin, and his good buddies, Steve and Mike.
THE EVOLUTION...
After the court was completed, we would gather many of our pickleball buddies on several days & nights per week to play.  We were glad to have this new court that was out of the elements so we could continue our addiction!
Then the light bulb turned on!  Why don't we share our court and open it for others to play on too??  They can reserve their own time, bring their own group, and play without having to "paddle up" at an overcrowded court and/or avoid being grouped together with random players, plus provide another indoor option other than playing on wooden gymnasium floors! We opened our facility to the public in 2019.
Our "Pickleball Family" has grown so much and we want to invite you to join 'the family' as well!
Meet the Team
We know how important it is for you to have a top notch court surface with a great environment to play Pickleball at.  We are anxious to have you come play here and know you'll have a wonderful experience.  We're confident that you'll come back again AND tell everyone about us and invite others to play here too!
Jeanie Ayala
Facility Manager & Co-Owner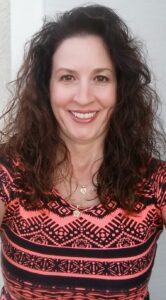 Pickleball player since July 2018. Originally from Oahu, Hawaii, and moved to Colorado in 1994.
Kevin Gardner
Co-Owner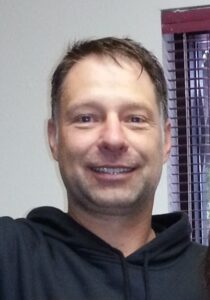 Colorado Native and Owner of Cutting Edge Tool Supply. Started playing Pickleball in August of 2018.